For Sellers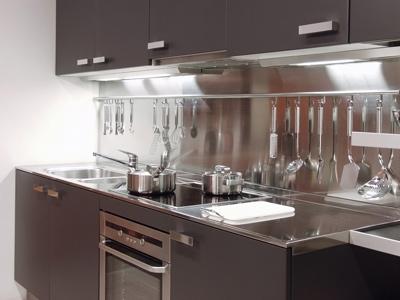 The upside of downsizing
In business, downsizing isn't a word that anyone wants to hear, but in real estate it provides homeowners with a wealth of opportunities. Every year, millions of people are electing to purchase a property that's smaller than the one they currently own. Whether you're switching to a smaller space because the size of your family is changing, or you want a lower-maintenance home for retirement, there are plenty of upsides to downsizing.
Access your equity
Downsizing is an excellent way to convert your home equity into capital that you can put towards what your family needs (like a vacation home or a better retirement lifestyle). Whatever your goal, don't forget that in some cases, swapping a 3,500 sq. ft. split-level in the suburbs for a 1,800 sq. ft. space in the heart of downtown may leave you with little financial room to spare. It's best to assess the value of your home and any desired properties with your REALTOR® first.
Travel more, mow less
One key benefit that attracts homeowners to townhouses and condos is the convenience of maintenance-free living. Less space means less time spent cleaning. Sure, you'll still have to do laundry, but to permanently cross off outdoor chores from your to do list might be just the incentive you need to include the yard tools in the sale of your property. Plus, you may be inspired to use all your new free time to take a well-deserved holiday. Or two. The best part is, no one will know you're on vacation by the state of your front yard.
Eliminate empty room syndrome
How many rooms does your home have? Of those, how many of them do you actually use? Take a tour around your home and assess how much space you use on a regular basis. If it's 100%, stay put; if it's 65% or less, you could be suffering from empty room syndrome. The average size of a home has almost doubled in the past 30 years, yet the average family size keeps on shrinking. Having too much space creates an imbalance that costs more than just time and money—it also means there's more stuff to organize and dust.
Location
The size of your new home isn't the only thing that matters. When you're planning to scale down your square footage, consider choosing a location that brings you closer to the places you regularly go—family, friends, work, shops—so that you'll cut back on travel time and expenses. Better still, opt for an area that takes it a step further and places everything within walking distance; your heart will thank you for it.
Think green
Corporations downsize to save money – why not follow their example? A smaller space can mean reduced mortgage payments and taxes. Less square footage requires less heat, light and AC, which means you'll spend less on energy. It all adds up to savings that can help the environment and keep some cash in your pocket.
Accessibility and comfort
Moving to a smaller home, townhouse or condo can also provide you with the added benefit of stair-free living. In fact, developers are responding to the increased demand for accessible living spaces by building single-level suites and properties with residential elevators so that homebuyers can move into a space that will allow them to age gracefully and comfortably.
Peace of mind
Most people have discovered that the longer downsizing is put off, the harder it gets. Savvy homebuyers start thinking about finding a smaller property long before the last child leaves the nest – or maintenance-free living becomes a necessity. A large number of townhouse and condominium communities offer on-site features that few detached dwellings do. From fitness centres to party rooms to guest parking, you can simplify your surroundings while still enjoying the comforts of living large. Best of all, condos provide the added benefit of entryway video monitoring and, in many cases, a concierge.
Reduce, reuse, rejuvenate
The benefits of reducing your living space increases exponentially when you combine them with clearing out the clutter, opting for multipurpose furnishings and fully exploring what you want out of a home. Many downsizers who dreaded moving into a smaller home are enjoying a freedom they haven't experienced since long before the kids arrived.
While downsizing can be a daunting task, it can be used successfully to help you increase cash flow and convenience – and enjoy a simpler way of living.
Trademarks owned or controlled by The Canadian Real Estate Association. Used under licence.